Product Parameters:
Size: 47*25.5*85.6mm
Capacity: 5000mAh
Output mode: RTC/VW/VT(Ni, Ti, SS316)/BYPASS/TCR (M1,M2,M3) Mode
Temperature Range: 100-315℃/200-600˚F
Output Wattage: 1W-80W
Resistance Range: 0.05-1.0ohm for VT mode
Resistance Range: 0.15-3.5ohm for VW/BYPASS mode
Color: Black
eVic VTwo applies two sets of battery protection circuit system, realizing overall battery protection of over-charging,
over-current and over-discharging, which makes it more safe and reliable.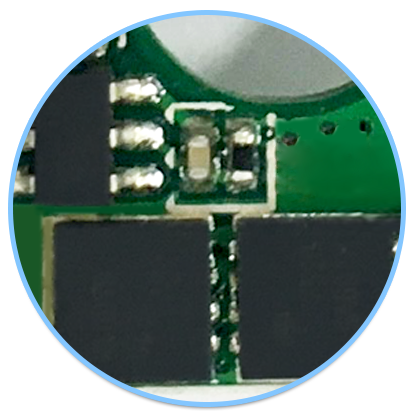 RTC (Real Time Clock) Applied
We applied the latest RTC - Real Time Clock function on eVic VTwo, which presents you the time in two ways.
A. In general interface, it presents both Dial Display and Numerical Display.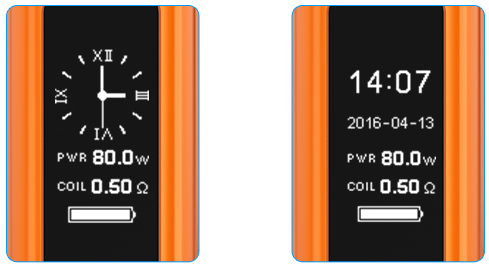 B. In screen protection, it shows you real time in Dial Display.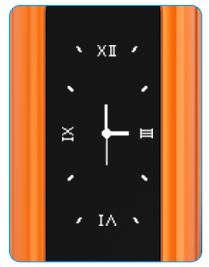 Users can upload custom logos onto your eVic VTwo provided that the logo is single color bmp. picture with limited 64*40 pixel.

eVic VTwo comes with upgradeable firmware.
Having Version 4.02 for eVic VTwo, new interface, multiple modes and functions are available.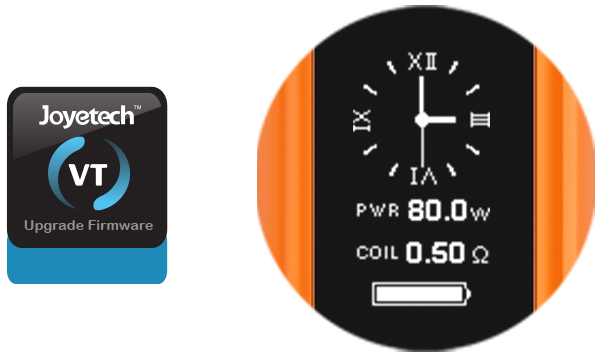 Should you get stuck while upgrading, just turn the knob to right and then insert into the reset hole with a needle to restart.

The micro USB port is on the top of the right side. Simply charge eVic VTwo Mini by connecting it with the wall adapter or a computer via USB cable.
The battery is charged as shown in the picture. When it is fully charged, the charging bar will disappear.