Sidebar
Vaporesso Sky Solo Starter Kit 1400mAh
Size Chart
Brand

SKU:

1434568916

Availability:

Ships same day as ordered
Inherited from Vaporesso Sky Solo Kit family, the Vaporesso Sky Solo is a new powerful pen-style starter kit with a 1400mAh built-in battery with up to 3.5ml e-juice capacity. Compatible with GT series coils especially the GT Meshed coil, the Sky Solo Plus kit could meet your different vaping needs by bringing a more pure flavour and massive clouds. Equipped with the advanced Omni Board Mini chip, Vaporesso Sky Solo provides you a powerful vaping experience with high performance and safe usage. Plus the convenient top filling, compact size and one button design, the Vaporesso Sky Solo kit is definitely a portable and daily use starter kit for vapers.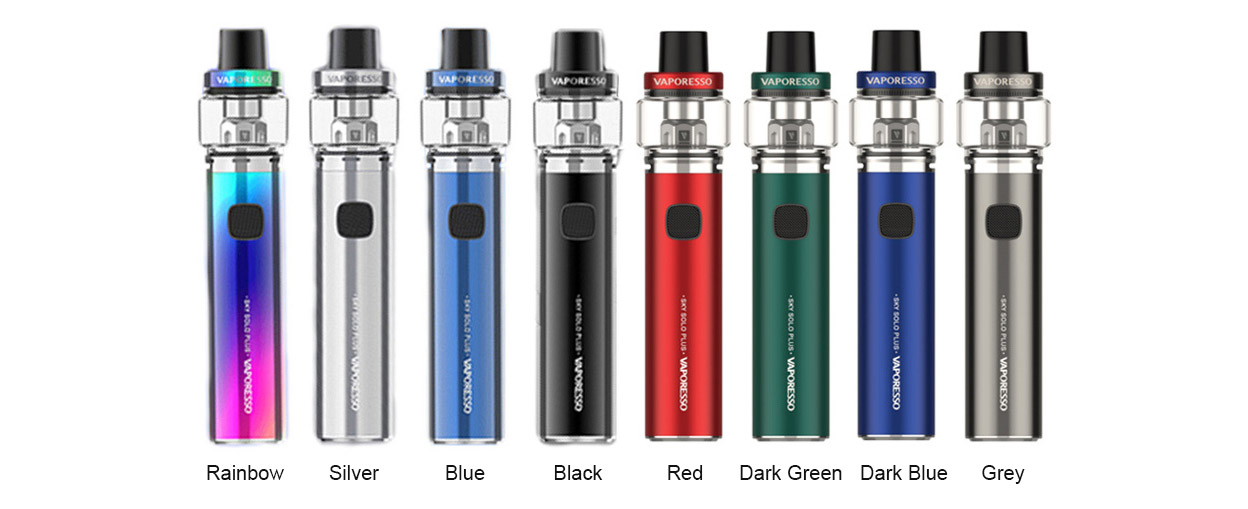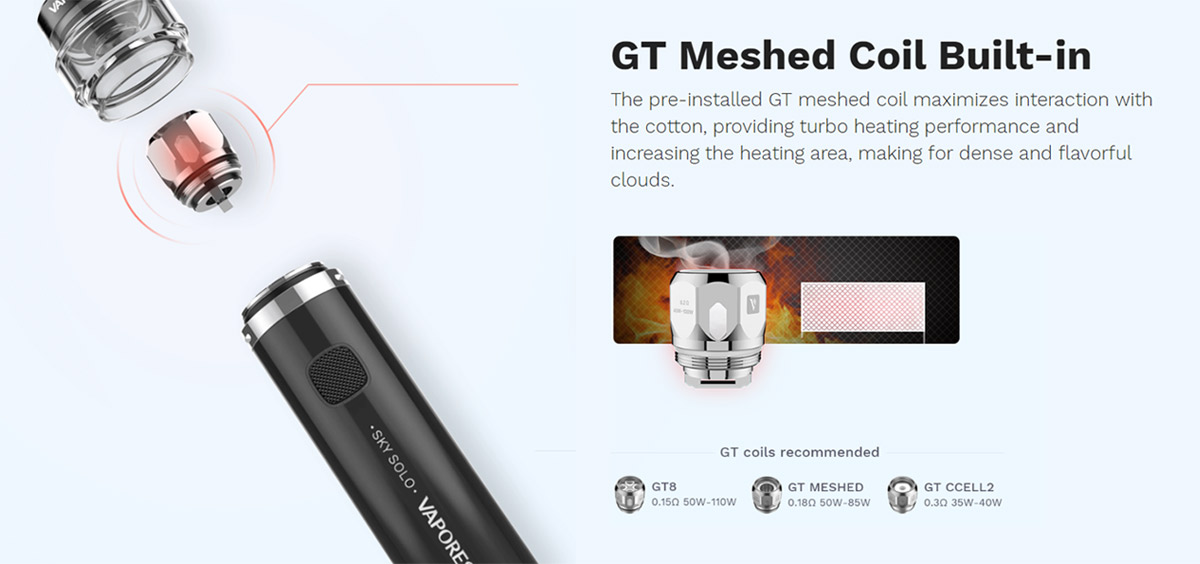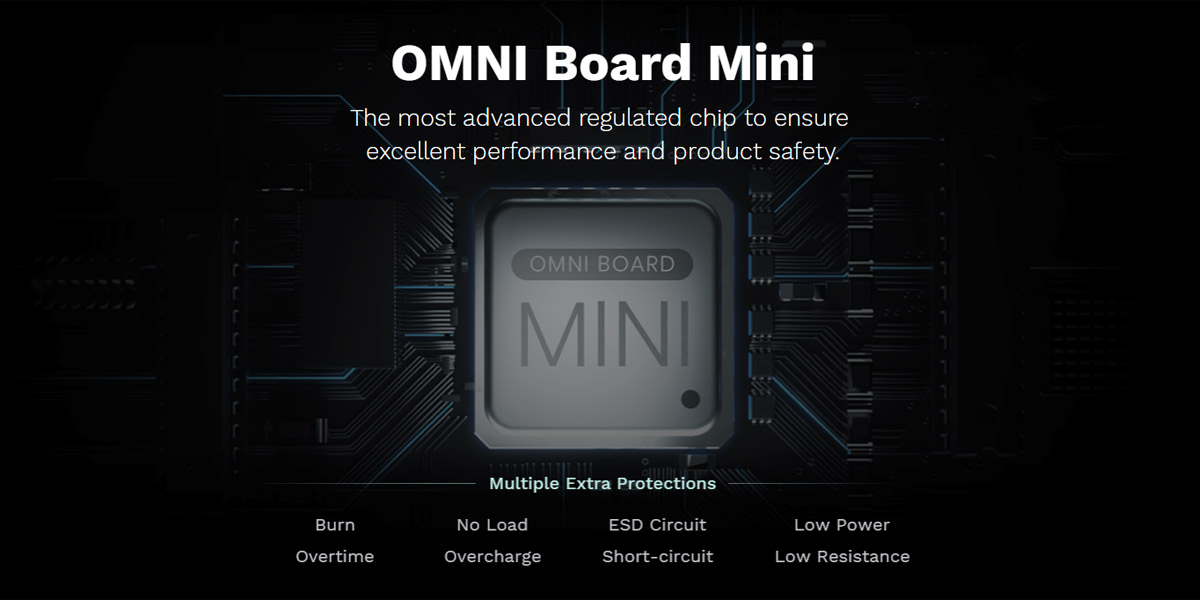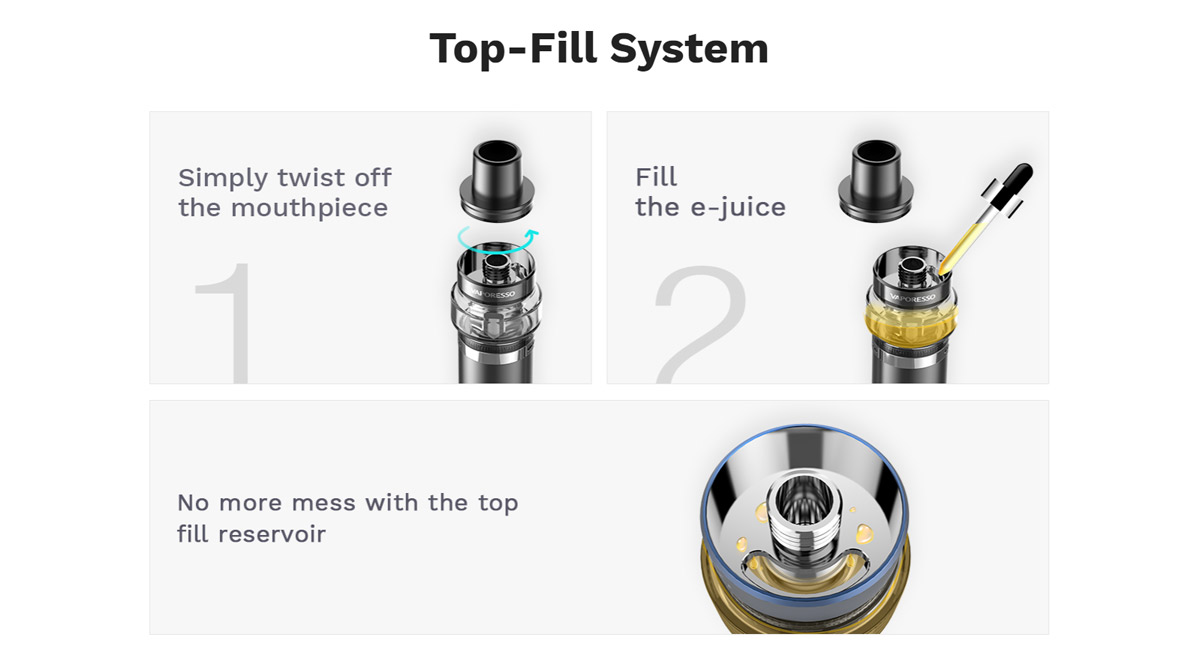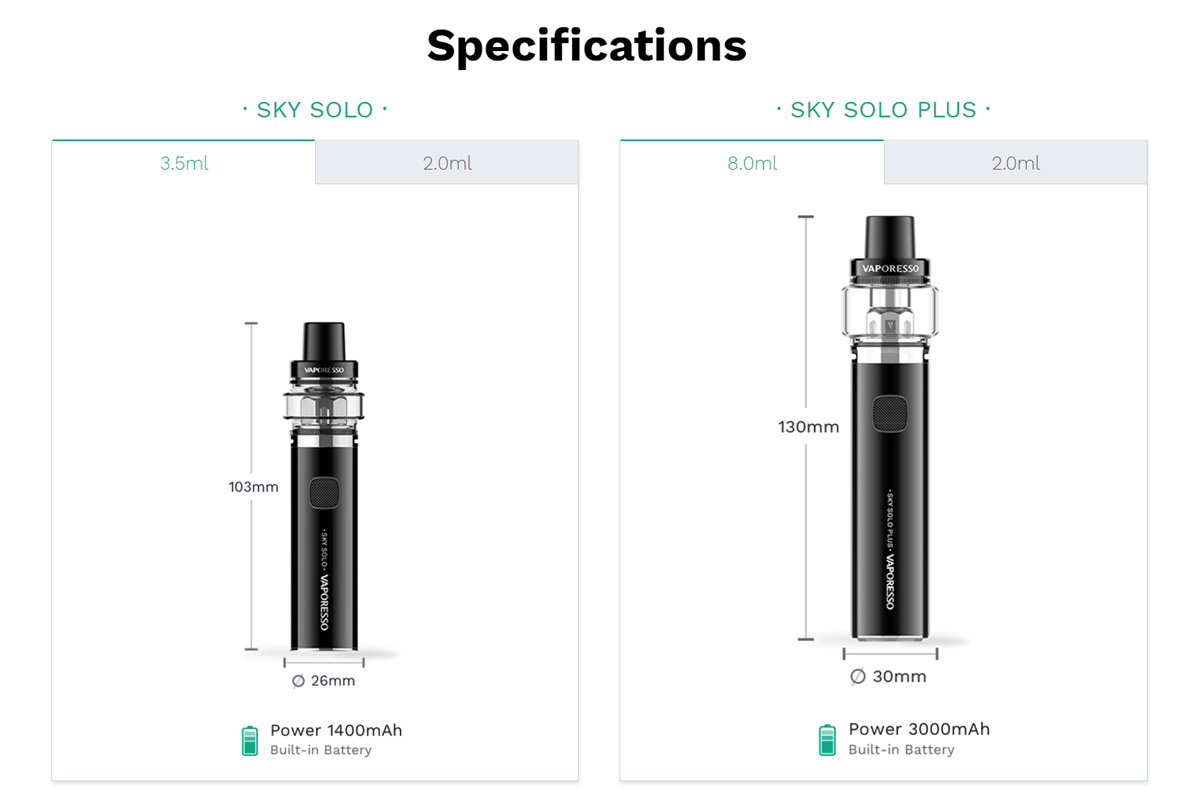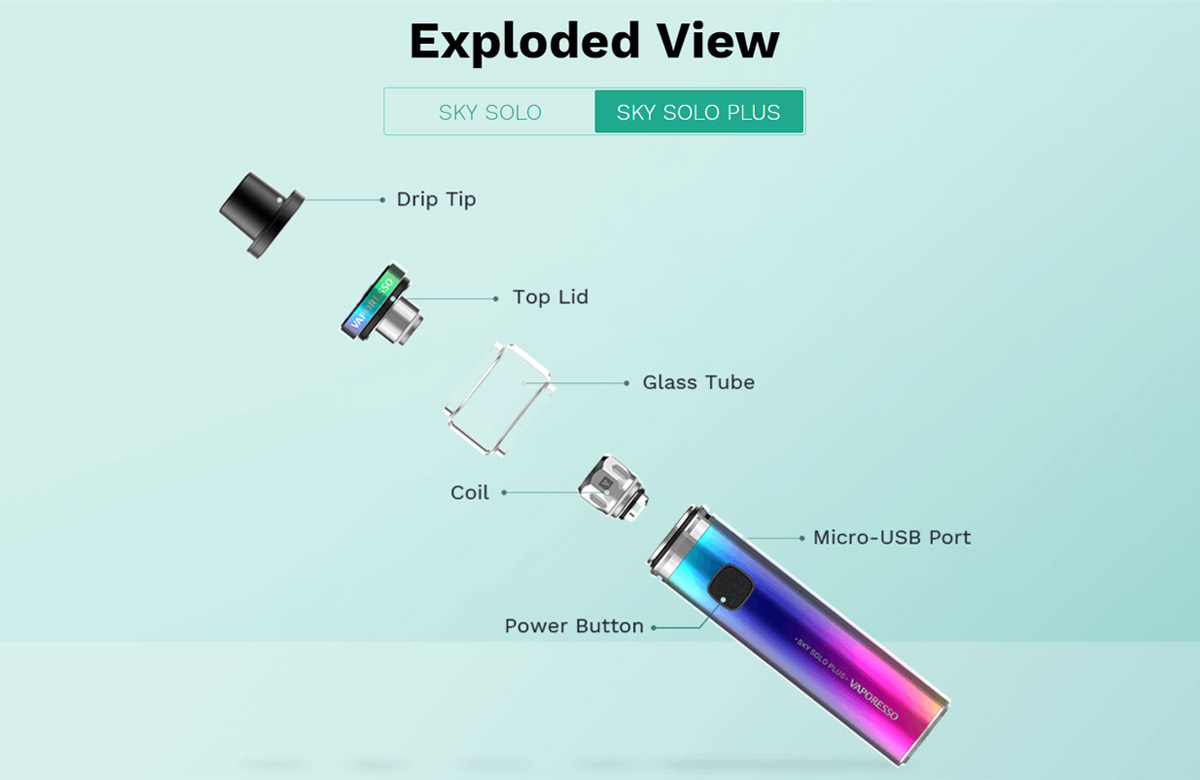 Brand: Vaporesso SOLO 1400mAh Set
Unit: 1Set
Size: 103*22mm
Battery capacity: 1400mAh
Tank capacity: 3.5ml
Package: Gift Box


Each set contain:
1pc Sky Solo kit(3.5ml)
2pc GT Meshed coil 0.18ohm
1pc USB Cable
4pc O-ring
1pc Warranty Card
1pc User Guide
Want to learn more about what starter kit is right for you? Contact eCig for Life today!